A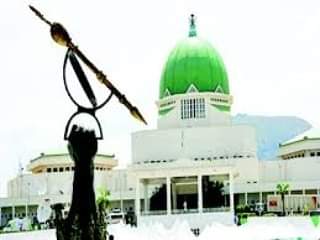 …
The leadership of the House of Representatives on Wednesday reversed its earlier directive mandating underper forming Standing and Ad-hoc Committees to submit their reports on Thursday, 7th April, 2022.
In the new directive issued by the Deputy Speaker, Hon. Ahmed Wase who presided over the session, urged all the affected Commuttees to submit their reports unfailingly next week.
While speaking, Hon. Wase who observed that the House may embark on long recess, urged all the affected Committees to "turn-in their reports lastest by next week before we dispatch. So that we would treat all the referrals in the Committee of the Whole, that I will beg this should be done," he said.
Recall that the Speaker, Hon. Femi Gbajabiamila who presided over Tuesday plenary, had expressed grief over the lackadaisical attitude of the Standing and Ad-hoc Committees toward discharging their functions.
While leading debate on a motion, Hon. Fulata disclosed that about 22 Ad-hoc Committees are yet to submit their reports after a year of referring the motions.
The Speaker had threatened that the Committees who have failed to present their reports within the stipulated time frame will be discharged, Thursday 7th, April.
Hon. Gbajabiamila stated this in response to the motion sponsored by Chairman Committee on Rules and Business, Hon. Hassan Fulata, who was directed to get the list of the affected Committees ready by Thursday.
Hon. Gbajabiamila said: "We have to do a compilation of committees, either standing or adhoc who have failed up till now to submit their report.
"Most Committees will be discharged on Thursday. The list will be read out here on Thursday and their work will be discharged.
"I will decide if we will constitute another committee and you hand over the little report you have to the new committees.
"We can't continue like this. The reason being is that this is an unusual year. Because of the new electoral law, the time table, a lot of members are not going to be here. Everyone will be out campaigning.
"There's Ramadan, there's primaries, there's Easter and if we are not careful this work will go unfinished until February when there will be general elections," the Speaker noted.