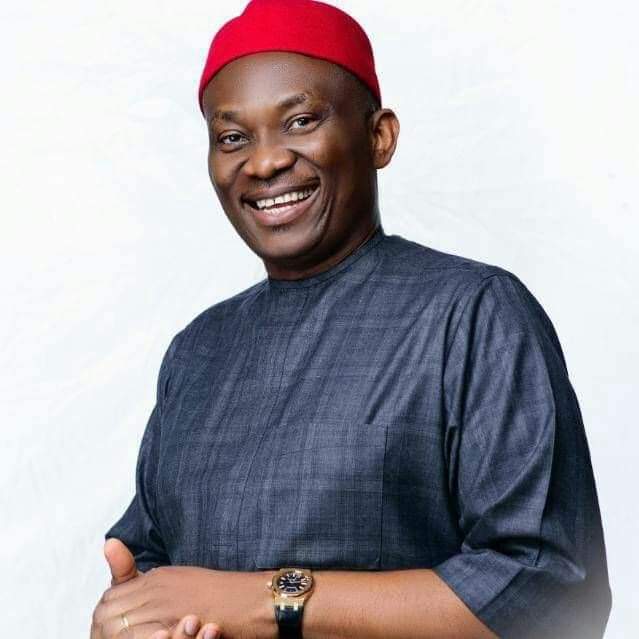 The Minority Leader of the House of Representatives, Rt. Hon Ndudi Elumelu, is shocked by a misleading publication by a national daily on the activities of the 37-Member Zoning Committee of the Peoples Democratic Party (PDP) in which he, (Hon. Elumelu) serves as Deputy Chairman.
This said newspaper in its Thursday, April 7, 2022 edition reported that at the Wednesday, April 6, 2022 meeting of the Committee, Hon. Elumelu "got up and wanted to present what he claimed was the draft resolution" of the committee and was "angrily shouted down by some committee members…"
This is misleading, scandalous and ultimately libelous as nothing of such took place at the said meeting.
It is instructive to state that Hon. Elumelu never at any time in the meeting, stood up to present any draft resolution to the committee, not to talk of being shouted down by some members of the committee.
Hon. Elumelu, a highly respected legislator and Party leader, is the Deputy Chairman of the committee and had nothing to do with any draft resolution as purported by the newspaper. Hon. Elumelu is therefore shocked and embarrassed by the report, which at best is the product of a fertile imagination of a reporter.
It is however alarming and very disturbing that such a misleading report is carried by a highly respected newspaper, especially at this critical time. Such unfounded report is capable of eroding the confidence the public repose in the media, particularly the platform in question.
The ethics of journalism stipulate that media reports must be factual, objective and truthful.
It is on this backdrop that Hon. Elumelu urges media gatekeepers to always crosscheck their contents before going to press. The Minority Leader also charges the media to insulate itself from desperate politicians who seek to use it as political weapons against others.
Signed:
Barr. Oyorima Idahosa,
Special Adviser (Legal)
to the Minority Leader of the House of Representatives