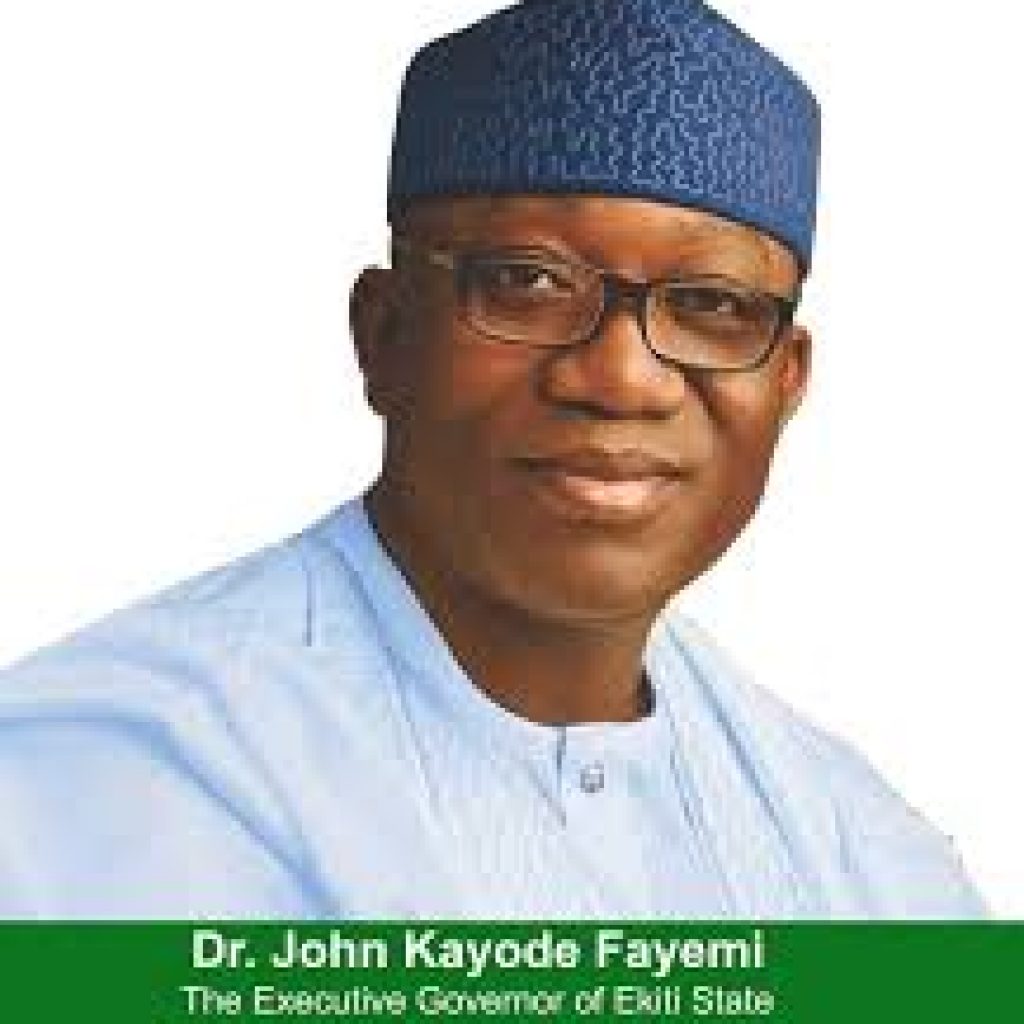 The Segun Oni Campaign Organization has described the insensitivity of the State governor, Dr Kayode Fayemi on the burnt water corporation generator as wicked.
The destruction of the generator has rendered the entire state capital without water supply for the past one week while the governor has not deem it fit to replace it for the benefit of the people but rather was busy transporting people to Abuja in chartered planes for his presidential declaration.
In a statement made available to journalists in Ado Ekiti on Tuesday, the Director of Media and Publicity, Segun Oni Campaign Organization, Mr Jackson Adebayo said that all the entreaties to make the governor repair or replace the burnt generator was rebuffed by him.
The organization condemned the neglect of the governor on the plight of the people whom he is supposed to ameliorate.
Adebayo stressed that it becomes worrisome that the governor is choosing the time he is needed to solve the problem that has bewildered the people to agravate his personal ego by his declaration for the president of Nigeria among which Ekiti state is one.
He maintained that the reasourses that will be needed to repair or replace the burnt water corporation's generator would only be a peanut from the amount paid to charter one of the planes the governor used to ferry his rented crowd to Abuja for his declaration.
He added that apart from the millions of Naira that the governor deducted from the local government allocation for the purpose of the declaration a huge amount of money was said to have been withdrawn from the account of the State while the request the money to repair the water generator was thrown away.
According to SOCO, what is expected of the governor is for him to address this simple problem before he jetted out of Ekiti state or delegate the overseeing of the repair or replacement so that the people's anxiety would have been doused.
"We however appeal to the people of the State to remain patient and be determined to change this government and not allow it's surrogate, the APC candidate to continue the insensitivity as being displayed by the Fayemi administration while we implore you to support Asiwaju Segun Oni to change the narrative."