By Blessing David
Experts in the field of traditional and alternative medicines have called on government to make the practice of Alternative herbal medicine conducive for them to practice by urging the National Assembly to pass the Alternative herbal Bill into law, as well as create the council for herbal medicine practitioners in Nigeria.
They made the call during a two days conference of Traditional Complimentary Alternative Medicine Tcam ,organised by the office of the first lady and ministry of health,in Abuja which brought together experts in the field of traditional plants across the 36 states of the country.
Director CEO Ruzu herbal products and services,Dr. Robert Onyemaechi Uzu, frown as to why they were merged with the Medical and Dental Council of Nigeria when both profession varies, stressing that it will be better if they are structure independently for proper coordination .
He said the role of herbal medicine in the economy cannot be over emphasized reason why government should see it as a channel of economy development to create herbal institutions, just like Ghana, China, India, among other countries, where Practitioners can enroll and acquire certificate for advance knowledge.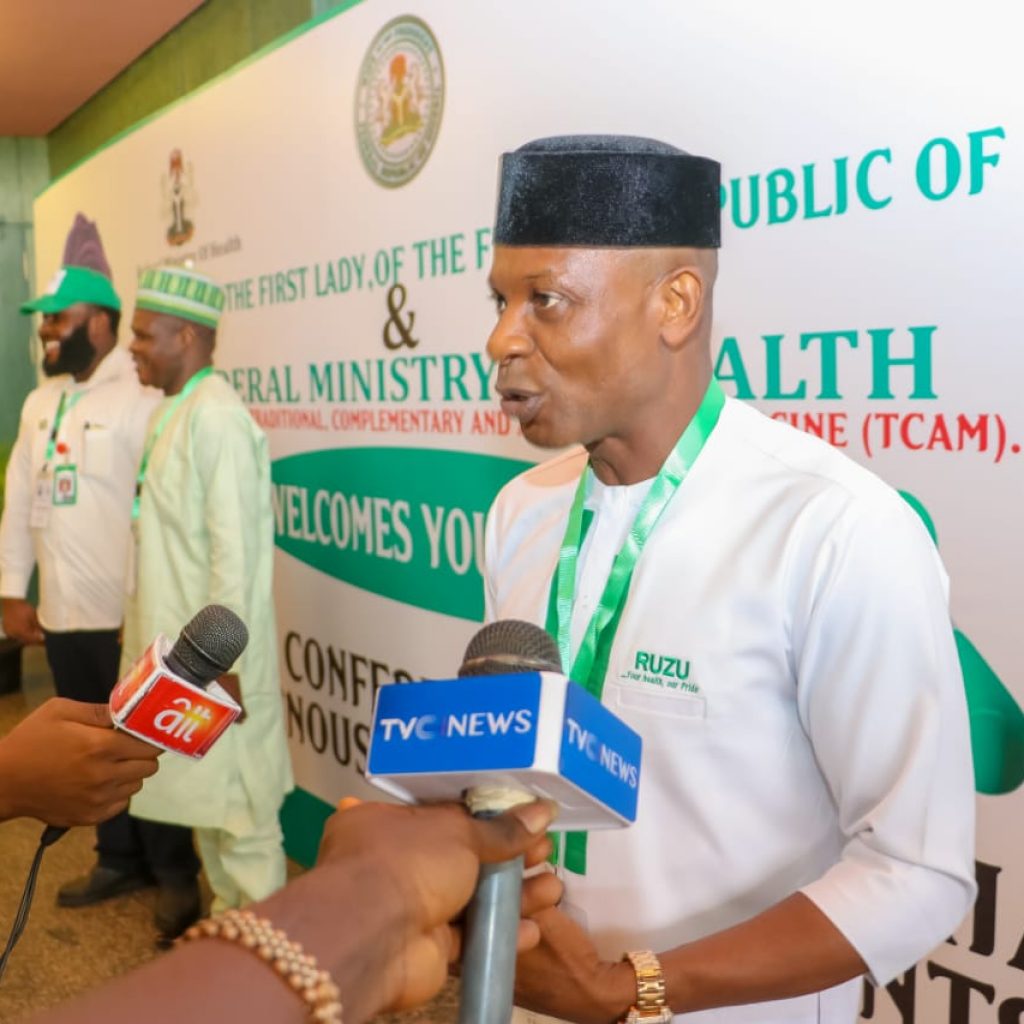 Uzu maintained that the herbal medicine continue to serve as a supplementary that is being used for treatment ailments such as diabetes,stroke,highblood pressure,cancer,among other diseases ab and the supplementaries come with no side effects, reason why Tcam cannot be over looked.
The Director who said the conference was a milestone achievement considering the fact that it is being organized by the office of the first lady ,shows that Nigerians recognizes the benefits of these plants which is why there is need for proper coordination of these practitioners as well as promotion of these plants so that it can be integrated into the health system towards effective health care delivery.
He said as an experts who have studied and learnt about for man years, have most of his products certified by NAFDAC hence there is so much to be benefited from these plants if government integrate it further into her health policy programmes across the country.
He commented the present administration for this laudable programme with the hope that Tcam will be given wider platforms for research production and promotion of these plants in order to achieve improved delivery for all and Nigeria can compete favourably other countries
"Our country is abundantly blessed with many natural plants and herbs, if harnessed can generate wealth for the country, other countries can equally come and tap from these resources if well structured and managed, I hope the conference will come up with meaningful plans that will help develop these plants",,he added.
.