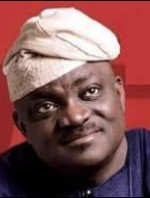 As the Muslim Ummah in the country joined their counterparts across the globe to celebrate this year's Eid-el Kabir, the festival, the lawmaker representing Obokun / Oriade Federal Constituency of Osun State, Hon Busayo Oluwole Oke has Congratulated Muslim faithful in the State and the country àt large for witnessing another year of celebration on earth and urged them to pray for the peaceful conduct of the next week's governorship election in the State.l
This was contained in a statement made available to news men in Abuja by the Lawmaker who is also the Chairman of the House of Representatives Committee on Public Accounts.
The Lawmaker urged the Muslim Ummah and other Nigerians to pray for the peace to reign absolutely in the country for meaningful development to take place for the nation to enjoy the real dividends of democracy as being witnessed in other countries of the World.
According to him, " I congratulate the Muslim Ummah in Osun State and the country in general for witnessing yet another celebration this year on Earth in good health for many have passed away, we should pray to the Almighty Allah to show Mercy on our Nation and address our multifaceted human made problems, so that we can rise again as the giant of Africa
"Our people in Osun State in particular should also pray fervently for the peaceful conduct of the next week governorship election in the state, irrespective of their political affiliations, they should come together and put the interest of the state as the priority.
" They should shun thuggery, violence, wha t happened in Ede recently should not be allowed to rear its urgly head again, Osun State is the only State we have as our own, if we destroy it because of selfish political differences, where are we going to call our state again? neither Ekiti state or Oyo state will accommodate us"
" The election will come and go but Osun State will remain like the Olumo Rock in Ogun State for life, let us see ourselves as one and together work for the process of the State for the sake of the future generations".
END