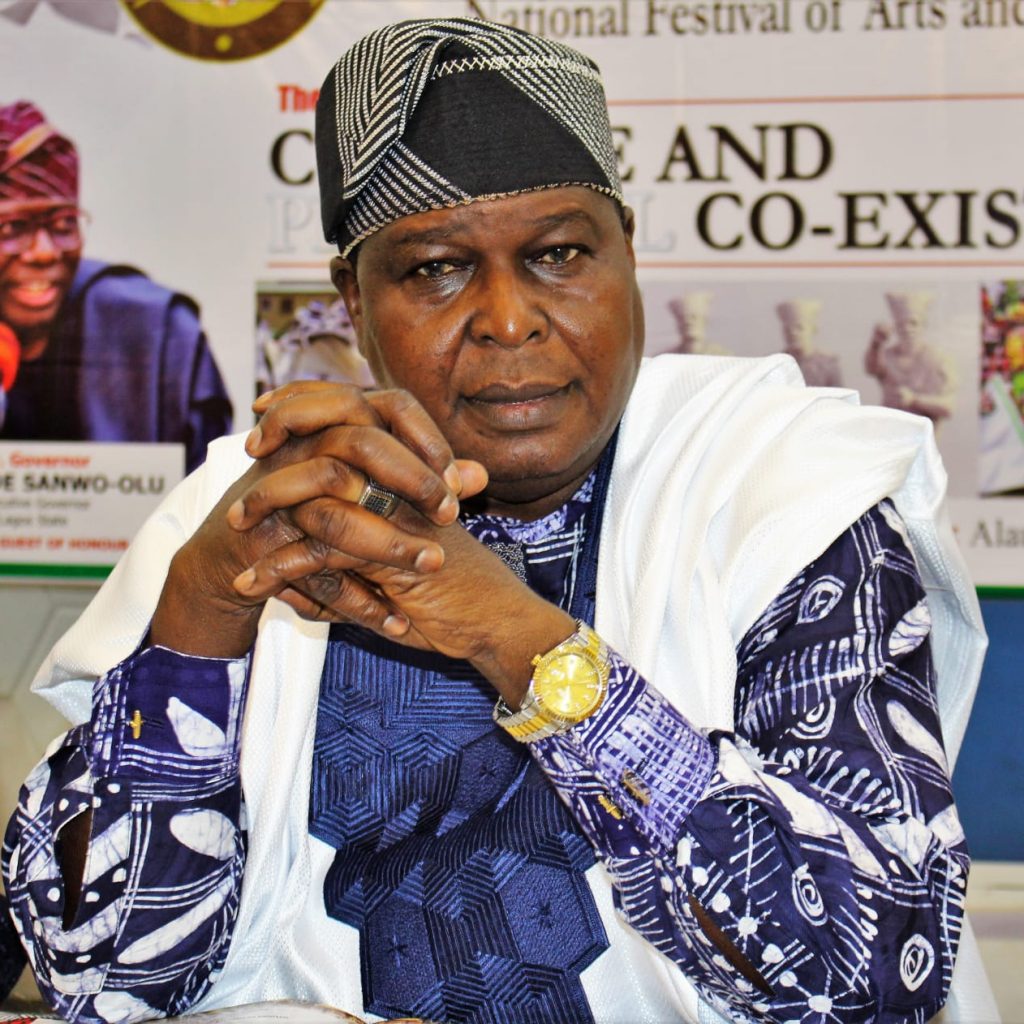 Edited by Frank Meke
** Twenty out of 30 state Commissioners of cultural and tourism stormed lagos on Tuesday for the 53rd technical meeting of National Festival of Arts and Culture, to be hosted by lagos. Lagos governor, Babajide sanwo-0lu, represented by Mrs uzmat Akinbile -Yusuf, lagos Commissioner for Tourism, says lagos will pull all strings to showcase the best of Nafest ever.
** Otunba Segun Runsewe, DG, National Council for Arts and Culture hinted lagos Teslim Balogun stadium and the national stadium, all in the heart of Surulere, Lagos, may host most cultural tourism activities at Nafest in November. He dropped the thoughts on the sidelines of technical committee inspection of the stadiums on Tuesday.
** Lagos, FCT, Rivers, kano have been fingered as Covid 19, flash points as Nigeria raced into the fifth wave of the pandemic with about 1, 332 cases in one week.
*** League of Aviation correspondents will today at Sheraton Hotel, Ikeja surgically evaluate sunset Airports, the the economic and safety implications. Hadi sirika, minister of Aviation, will lead the team expert discussants. Nanta second National Deputy President, Mr chima Ihe, holds brief for nanta at the confab.
** President, National Association of Nigeria Travel Agencies ( nanta) Mrs Susan Akporiaye is in windhoek, Namibia on the invitation of the government. She will address a global youth tourism summit on new jobs windows in travel, Hospitality and Technology.
** Association of Nigeria Tour Operators meets in Owerri, imo state, to elect news leaders to its affairs. NATOP has been under administrative weather in the past two years, a situation that has made once key sub industry association, to drop from industry ranking.
** Professor Rasaki Ojo Bakare, Ekiti State Commissioner of Tourism, says the state will put the best of cultural dance ensemble in November to celebrate the inauguration of the new state governor. He spoke to creative Nigeria on the sidelines of technical committee meeting of Eko Nafest in lagos.
** It's going to be a long night for Nigerians who likes to holiday or live in Dubai as there's a total ban on Nigerians visiting Dubai. No concrete reason has so far been given for this new directive from the United Arab Emirates government but common sense could finger the negative attitudes of most Nigerians who live or want to holiday in Dubai.
**The Federal government says there's no immediate solution in sight concerning the aviation crisis in the country. Government further says that it is making concrete effort to address the issue but there's no solution in sight.