By Frank Meke
The expected merger of national tourism agencies architecture is an earthquake of sort, discussed in covens and temples of certain overlords, whose interests borders on getting jobs for the boys.
There is no bearing for national good and development, just pure pursuit of selfish interests and political survival.
President Muhammadu Buhari certainly wish to put a spanner to the current status of these agencies, many which has become conduit pipes for corruption and overated for merely bearing a name and badge for the industry largely seen as an orphan.
Let me situate the scenario. In 2015, the stand alone Ministry of Tourism, was brought down to its knees by this current administration due to absence strong presence and well articulated developmental milestones in the archives of the ministry.
While other ministries had records of achievements and value chain, Tourism Ministry had loads of corruption scandals and misappropriation of funds as its calendar of existence and, trust the anti corruption broom sweeping government of President Muhammadu Buhari, the cupboard of the ministry was cleaned out and the then Permanent secretary allegedly put on the podium of judicial scrutiny.
That the interest of the sector captured as a mere department in the new Ministry of Information, Culture and National Orientation, could be described as a lucky break and however, is responsible for the poor drive and marginalisation of the sector, and bickering between Information Ministry and the organised private sector tourism leadership, who rightly felt tourism sector under this administration lacks gown and gavel.
So what did orosanye report say about the moribound tourism and related agencies four years ago? What again did Ebele Okeke Committe report on the white paper by Amal Pepple Committee say about what becomes these wasteful agencies? What indeed do the sectoral players want to see and encourage? Plenty questions, you may say.
Let us look into the ecology of the Ministry before it was axed and the agencies, lacking in structure of conservation and administrative competence.
According to orosanye, the agencies expected to go through surgical knives are Nigeria Tourism and Corporation, National Gallery of Arts, National Institute for Cultural Orientation, National film , video and Censors Board, National Theatre, National Institute for Hospitality and Tourism, Centre for Black and African civilization.
The orosanye merger agenda was not only to remove the cancer of leadership ineptitude and enthrone a commercialized structure for the agencies, it also called for outright downsizing of the over bloated, debiabtic and good for nothing tourism outposts.
Indeed, what has kept this anaemic agencies going till today, is the legal encumbrances surrounding their existence and to which Ebele okeke Committe sought for national assembly dialogue.
It is here, that these agencies may find it difficult to process their application and justification to remain redeemable. It is instructive to note that a town hall meeting with private sector stakeholders must interrogate the process and from all indications, the law makers who have also been accused of not doing enough justice to bear sanity on how these agencies utilise government funds, will be shocked at the position of the private sector tourism entrepreneurs and players who want to get rid of some of these tourism signpost agencies.
Certainly, the private sector would want to see the National Theatre spiked and merged with National Troupe of Nigeria, which orosanye report indeed canvassed, Centre for Black and African civilization, axed and given a new direction under National Museum and Monument, certainly commercialized and removed from the feeding bottle of government.
It will be a miracle for National film, video and Censors Board to remain a stand alone agency as the report clearly redefines its structure as a mere department in the Ministry of Information and except Tourism became a stand alone ministry, NFVCB, may lose its identity completely.
The film sector, one of most vibrant and internationally acclaimed game changer for Nigeria both in image ranking and financial returns, has lost its bite and according to stakeholders, abandoned by government to extent that most African nations has put road blocks to Nigerian films flooding their countries.
Recently, a groundswell of opposition by stakeholders, is said to have a buy in of a top influential government official to stop feverish attempts by NFVCB leadership to return the industry to winning ways and also justify its relevance to national development aspirations.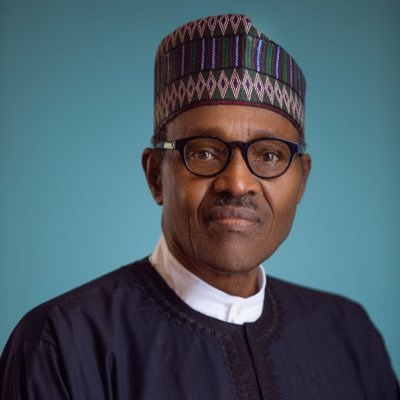 For National Institute for Cultural Orientation, the quest to merge or return it back to National Council for Arts and Culture, may meet certain brickwalls as the agency has found its rightful footing in the past one year, reaching out aggressively to address most cultural red flags troubling the nation. Nico,'s strategic evangelical cultural awareness programmes targeting Nigerian young persons to embrace new measures of studies in indigenous tongues and culture, fostering national unity, is in sync with President Muhammadu Buhari administration dreams of making Nigeria, one nation united by its diversity in tongues and culture which forters peace and national security.
Nico has also flourished global attention and support from United Nations Education , scientific and Cultural Organisation( unesco) which lately approved about three Nigerian cultural sites and festivals as heritage economy. Nico indeed is no a longer a printing press of outlandish cultural submissions.
Octopus Nigeria Tourism Development Corporation, may struggle to stop its decapitation and regulatory mandate. President Muhammadu Buhari has thrown to dustbin the amendments of its legal structure and frowned at the call to solely run the entire national tourism marketing architecture which is at variance to federal government giving the private sector opportunities to create tourism jobs and contribute to national GDP
It will take a huge amount of pressures to get private sector leadership to buy in to a legal process, subjective to squeezing life out of private sector entrepreneurs who has lost all forms of protection from grants and double taxation dislocation over the years.
National Institute for Hospitality and Tourism is said to bear same surgery of identity due its past description as an outposts of wasteful venture. However, it may saved from Theatre of merger operations with ntdc, due to serious rebound to its birth goals and mandate in the past one year. Like Nico, Its vocational training intervention in hospitality and tourism trade has endeared it to the government and people.
Its very visible and valuable contribution to national conversation on critical areas of job creation openings in the industry, thus empowering the youths and women groups, is seen aligned to the socioeconomic goals of this administration.
The national troupe no doubt will survive the merger scare, rejuvenated and taking Nigeria dance culture to the world that needs Africa's biggest black nation to interpret and market its very significant diversities in culture and tradition.
Notably, the merger option canvassed by orosanye and driven by poor response and understanding of the vision and expectations of government to aggregate these agencies to meet with the needs of the Nigerians was misapplied by some of their immediate and past administrators who saw their appointment as a call to" come chop".
It's sad for instance to see an agency such as Centre for Black and African civilization, going out to call for celebration of festac 77, which certainly is an effort wasteful of national scare resources, unresponsive to national cultural dreams and a boggy vehicle of mockery to interpretation of our values and preservation of Nigeria gold bar in artistic cultural tourism.
No wonder, the industry is silent and unconcerned. No advocacy, and support for a new order, the extreme expectation is to pull the tourism house down and redefine a new winning way.