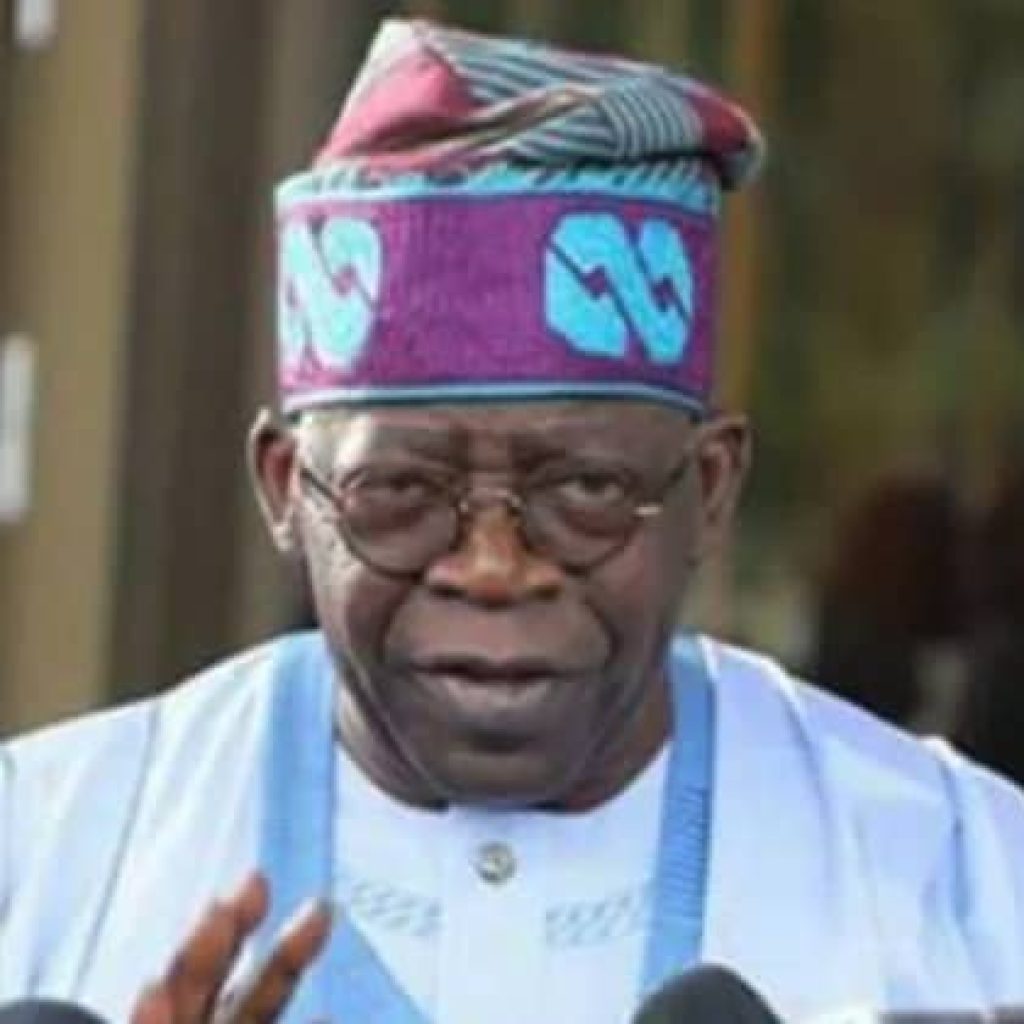 …Fajuyi, Adebayo, Fayose, Oni, Fayemi, Oyebanji, Ojudu, Adeyeye, MOB, Dele Alake, Oyetunde Factors
By Wale Ojo-Lanre
I hope you will take time to read this unbiased, in-depth and true analysis of why the people of Ekiti State will not and never give Asiwaju Bola Ahmed Tinubu 10 per cent of their votes in this coming presidential election.
No matter what Asiwaju does or doesn't, the people of Ekiti will never honour him with 10 per cent of their votes.
Tinubu going there to the campaign is just a ritual for him because whether he campaigned there or not will not change the minds of Ekitis towards him.
I swear with Ogun, the god of Iron
Yes.
That is the fact
You may not believe this.
And I also swear by the spirit of my late grandmother, Iya Oniru of Usi Ekiti.
I also call upon Sango, the god of thunder to shatter me into smithereens if Asiwaju Tinubu gets 10 per cent votes from Ekiti.
Never.
I am putting this analysis out so that you people will not be shocked or embarrassed into a state of paralysis after the result from Ekiti for Tinubu must have been announced.
Many of you will be shocked by the reaction of the Ekiti people to Tinubu through their votes.
Tinubu too will be shocked
Of course, he deserves it.
And this is the reason why you should sit down, and read this insightful memo with an open mind and without bias and sentiment.
I am not stricto sensu a politician. Far from it.
I am only an expert in tourism development, marketing and promotion.
I am a tourism journalist who consciously believes that Nigeria's wealth lies not in crude oil, which is exhaustible, perishable and will be very soon of less use, but that our economic strength dwells in the humongous tourism potentialities buried within the cultural and geographical entity called Nigeria, which is crying for enhancement.
But sadly enough, no conscious efforts have been made or orchestrated to enhance this inexhaustible gold for seamless revenue and development of our nation.
Pity us.
However, I am a political animal, who is progressive in ideology and a graduate of the Awoism Institute of Politics, with bias in political analysis, and forecasting, with exceptional ability in precision political prediction.
My analysis is always logical, apt, valid, accurate, correct and ultimately realistic.
Also, I am a rustic Ekiti man, who has taken more than a passing interest in the political trajectory of Ekiti State, right from the year of creation in 1996, when I accompanied the first military administrator of Ekiti State, the late Colonel Inua Bawa, to Ikogosi Warm and Cold Spring Tourism site in Ikogosi, to the inauguration of Governor Biodun Abayomi Oyebanji, the brand new peoples' governor of Ekiti State.
Hence whatever I am telling you is the truth, the whole truth and nothing but the truth.
Look, I know what the Ekiti people can and will never do.
It is a truism that we the people of Ekiti are heady, stubborn, tenacious and positively aggressive.
It is a fact that we are educated, learned and logical in reasoning, critical in analysis and downright honest and faithful.
We in Ekiti are forthright, straightforward, outspoken, candid, sincere, and bold and we are not ingrates.
We don't repay good with evil
Though we are not vindictive nor vengeful, we always wait for the payback day to those who have wounded or wronged or crossed our lines brutally.
We always pay back.
And our attitude is not rash. We always employ the style of the vulture, which is a patient bird.
'Revenge is good when it is served cold.
Hence Ekiti people will on 25 February 2023 serve Tinubu appropriately, the news of which will tingle the ears of many.
Look, can Ekiti people forget the stupid act of Tinubu, who out of all the coterie of politicians and statesmen in Nigeria, including retired and serving military officers, went out of his way, to renovate, complete and remodel the design of the only uncompleted old structure, which the late Colonel Adekunle Fajuyi, the Ekiti State-born army officer, who was the governor of Western State, but who laid his life down for the preservation of Nigeria as a country left behind?
You may have forgotten that the late Colonel Fajuyi was the governor of the old and defunct Western State.
He was hosting the late General Aguyi Ironsi, the then Head of State, in Ibadan, when some young officers stormed the governor's residence and demanded that he release his guest, Aguiyi Irosi, to be killed and that his life is guaranteed.
But Colonel Fajuyi told the coupists that if they ever wanted to kill his visitor, an Igbo man in Ibadan, the political headquarter of Yorubaland, they must kill him too.
After all, the putschists could not kill the visiting Head of State, when he was in other states.
So why should he be killed in a Yoruba state?
Thus he submitted himself to be killed along with his visitor, an Igbo man who was then the Head of State.
The late Colonel Fajuyi left behind an uncompleted structure, where his wife lived and a newspaper did a feature on the selfless service that the late national hero and the Ekiti legend offered Nigeria.
Immediately Tinubu read this feature article, he summoned Babafemi Ojudu, one of the bright lights of Ekiti, to fish out an architect to enhance the structure of the building, renovate and make it beneficial; a task which Ojudu carried out diligently and the old structure was turned into a beauty to behold!
And you think Ekiti people who see Fajuyi as their first-ever hero and the greatest Ekiti man will give only 10 per cent of their votes to Tinubu in the coming presidential election?
No way! Ekiti people are not stupid ingrates.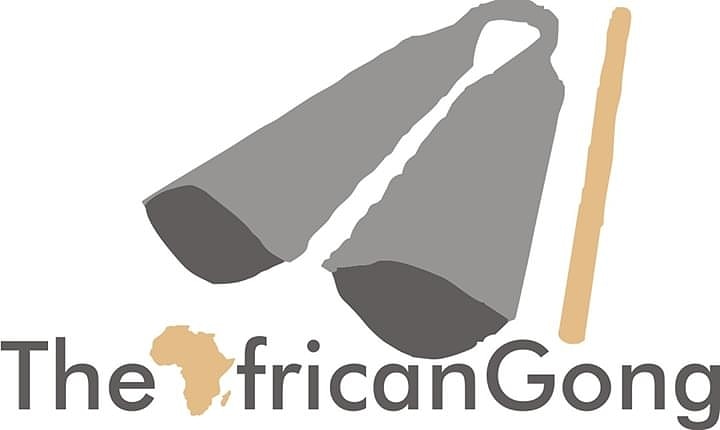 And for that alone, Tinubu would be coasting home with over 15 per cent of the total votes from Ekiti, for adding value to the late Colonel. Adekunle Fajuyi.
This, I can assure you.
The Fajuyi's votes will be garnered from inter-parties, for the love of Fajuyi is not a one-party affair.
I can also bet that the majority of the members of the three major parties in Ekiti – the All Progressives Congress, APC, the Peoples Democratic Party, PDP and the Social Democratic Party, SDP, – will cast their votes for Tinubu, just because the potentates in these parties have one way or the other benefitted from the large-heartedness and aura of Tinubu, which they must have sprinkled on their followers.
At least, from this set of people who are on the borderline of the political calculation, Tinubu will gather nothing less than 10 per cent.
Will Otunba Niyi Adebayo, and Dr Kayode Fayemi sleep or saunter while Tinubu garnered just a 10 per cent vote from Ekiti State?
Capital NO!
Otunba Adebayo, who is a minister with a dignified pedigree and a sizeable die-hard follower in the state will in his capacity as leader of the APC generate and guarantee massive votes for Tinubu. At least his goodwill will fetch nothing less than 10 per cent of the expected total votes from Ekiti.
This one is sure.
Are you telling me that the immediate past governor of Ekiti State, Dr Fayemi, will not do everything humanly positive possible to garner over 10 per cent of Ekiti votes for his leader, boss and mentor, being a political prodigy who is loved and cherished by indigenes of the state?
Are you sure that going by the recent convivial relationship between Tinubu and Chief Segun Oni, the Asiwaju of Ifaki will not mobilize votes for Tinubu?
Do you think Dr Ayodele Fayose, Oshokomole, a two-term governor of Ekiti State and a man who is visibly in love with Tinubu, stay cool in Afao and allow the votes of his dye-in-the-wool supporters go to any other presidential candidate other than Tinubu?
Wait, have you forgotten that the brand new governor of Ekiti State, His Excellency, Biodun Abayomi Oyebanji, is not only a Tinubu person, but he is the political rave of the moment, who has secured the confidence of all indigenes of the state, and whose direction they will toe when it comes to the presidential election.
Are you telling him he cannot mobilize over 60 per cent of the total votes cast in Ekiti State for Asiwaju?
Let me also remind you that the South West Agenda for Asiwaju, SWAGA, coordinator, Senator Dayo Adeyeye, is from Ekiti and trust the Ise – Ekiti prince will unleash the votes of his formidable and powerful members for Asiwaju.
Should I remind you that Senator Michael Opeyemi Bamidele, Senator Femi Ojudu and Egbon Dele Alake are all mentees of Tinubu, who have massive followers and supporters in Ekiti?
And lest I forget, you know that Ekiti is an in-law of Tinubu. Have you forgotten that Oyetunde Ojo from Ekiti is the husband of the Iyaloja General of Lagos, Chief Mrs Shade Ojo?
All these and others are the reasons Tinubu can not secure just 10 per cent of Ekiti's votes, but nothing less than 95 per cent.
I travelled through this long journey purposely to prevent some people from having hypertension and stroke by the time Ekiti votes for Tinubu/Shettima is being announced.
It will be a block vote!
10 per cent ke!
Never.
95 per cent solid votes.
Sure banker.
I hope you are fine. 🐵
•Ojo-Lanre writes from Usi-Ekiti and can be reached via