He has only been in the House of Representatives for over two years but this young man representing Akoko North East and North West Federal Constituency in the House of Representatives has carved a niche for himself as someone you either love or hate for doing so much for his people.

Olubunmi Tunji-Ojo, known as BTO to both his constituents, political associates or opponents came into limelight in 2019 when he won the APC primaries, defying the odds from his party to have another candidate for the election into the Lower house.
His pedigree and grit stood him out and he defeated the opposition candidate. Election over, he knew what he had to do to position himself in the House. He mobilized the new and incoming members who are regarded as non-ranking and through his deft moves, he had more than half of the whole House in his group. They decided to back Gbajabiamila as the Speaker of the House. This was a masterstroke that gave them a say in the politics of the House. It was indeed the first time new members would be so organized and play a major role in the appointment of the leadership of the House. It also conferred on BTO a major role despite not being a ranking member and or an officer of the House.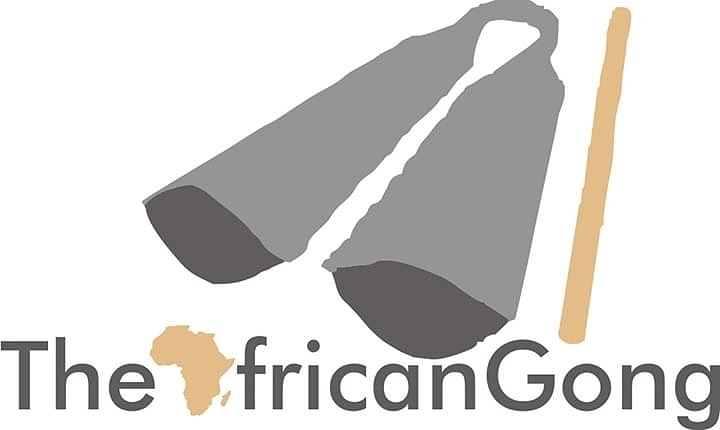 Honourable Olubunmi Tunji-Ojo was born about forty years ago, Before his advent into politics, Olubunmi Tunji-Ojo was an accomplished business and management executive with a flourishing career in ICT. He became the CEO of a leading indigenous ICT consultant company in Nigeria, Matrix IT Solutions Limited, at the age of 24. As a professional, he holds a certification in Ethical Hacking and Counter Measures. He is also a certified CompTIA Network Plus Engineer and a Britannia Hardware A+ Management Certificate Holder.
In Nigeria, he consulted for the World Bank and several government agencies, including Petroleum Technology Development Fund (PTDF), Joint Admission and Matriculation Board (JAMB), National Film and Video Censors Board (NFVCB), Nigerian Content Development and Monitoring Board (NCDMB), National Health Insurance Scheme, Abuja (NHIS), Nigeria Sovereign Investment Authority (NSIA), various committees of the Senate and House of Representatives of the Federal Republic of Nigeria, Nigeria Gas Company, National Commission for Mass Literacy, Adult and Non-Formal Education to mention a few.
His election seemed to have thrust him into the thick of a web that many had failed to extricate themselves from and which has indeed made the people of Akokoland asked God whether they were cursed. Year in year out, the people see their elected representatives dash out to Abuja after elections. Whether through the radio or television, or even the newspapers, you hardly heard anything, I mean anything from them, not only in terms of contributions to the debates that concern the nation, or the pressing issues in the area, talk less of their raising or sponsoring bills that would have lifted the communities they represented up.
It is well known that before the election of BTO, many had indeed given up about adequate and effective representation. This is because, both parties that offer candidates seemed to have sworn that they would not pick men or women who could effectively represent the area. They rather picked people who could neither express themselves in public, bereft of negotiation tactics and in the words of the late Bola Ige were only there to 'siddon and look.' It was so bad that a former member who represented Akoko confirmed to other politicians that he vowed never to say a word in the Chamber of the House all through his tenure because of an experience he had in the red chamber and he never did.
Now, how would an elected man who never spoke a word, be able to tell co-legislators what were the problems of his constituents, what they needed and also lobby others to get things done for his people?
This was the situation of representation in Akokoland before BTO appeared on the scene. Having noticed the lacuna created by his predecessors, and given his experience as someone who had understudied legislative practices, he knew the workings of the National Assembly and so was able to deploy his negotiation prowess to play. He was appointed the Chairman, House Committee on Niger Delta. This made him as rallying point for virtually all the House members who wanted one thing or the other from his Committee. But more importantly, this has rubbed off on the people of Akokoland in particular and Ondo state in general, more than you can ever imagine. A former National Assembly member from the Area had to agree, that though it was not the first time that an Ondo State man would be given a 'big post' in the National Assembly, it was indeed the first time the State would feel the impact like this.
Virtually every community in his constituency has felt his impact one way or the other. Roads have been constructed, portable water through boreholes have been provided, security enhanced through provision of patrol vehicles and other incentives to security agencies, hospitals, Health Care Centres and other forms of health care facilities have been taken care of while those who have not been worked on have been listed in the budget. Indeed, his feat in the educational sector won him awards and encomiums from practitioners nationwide as they appreciated his commitment to ensuring the improvement of health facilities in Ondo State.
Schools have not been left out. It was revealed how BTO went to a community to demand what they wanted from him and after their meeting they said they wanted a town hall where they could hold wedding and meetings. He however noticed that the only public school in the community had only one block of classrooms and they were dilapidated. He gave them a block of twelve classrooms as well as the hall they demanded. The smallest community in his constituency, has only one polling unit. He did not leave them out. He ensured that the road that entered the community was tarred.
It is perhaps at the level of empowerment that he has won the hearts of many including those who belong to other political parties. By helping to get jobs, providing small grants to those who come knocking as well as those have been recommended, he has put laughter in many homes. For many who had never seen such dividends of democracy the whole thing looked so unreal. Some traditional rulers in the area who were contacted for road projects they wanted constructed initially didn't believe. To them, no elected representative ever contacted them on projects for their domains. And to cap it all, after the they nominated projects, they witnessed the execution of such. The fact that some of these are even located in communities where he had least votes during the election makes the whole thing more interesting. This has endeared him to leaders of both political parties. They see him as beacon of light. His constituents, from both political divide visit him in Abuja freely and for many, this visit is a life transformation experience as he empowers them financially.
One step that Honorable Olubunmi TUNJI-Ojo took to neutralize the tension, killings and arson in Ikare during the recent conflict between the Olukare and Owa Ale of Ikare has however become a reference point in his statesmanship role when even more senior citizens of the area hid their heads and ran for cover. Before his intervention, the State Government had declared curfew and even with the curfew, shootings were still taking place across the community. The State government was in a dilemma over what to do to ensure peace and return to normalcy. BTO moved in by calling both sides to the violence, to a roundtable, the meeting was attended by other prominent traditional rulers in the area. According to sources, BTO told the Obas present that the two feuding Obas had to resolve their differences if not they would not be allowed to leave the venue of the meeting.
Eventually the two leaders opened up and the issues they raised were thrashed. Since then, peace returned to the community. Given the import of this peace to the whole of Akoko, there is no doubt that the Honourable member's political status rose as a result of his ability to draw the warring factions to a roundtable and restore the much- needed peace in the largest community in his constituency. This again, won him more accolades from friends and foes alike.
For a people who after twenty years of representation could count the number of projects drawn to the communities in the area on their fingertips, seeing the same towns and villages now turn into a large construction site where development is not only visible but also felt is a dream come true. For once the people have realized that the choices they made earlier had indeed relegated them to the background in Abuja. And they have learnt their lessons. This has indeed up the ante and the bar has been raised concerning representation at various levels in the two local Governments that make up the Federal Constituency and indeed the whole senatorial zone. People now ask questions, if BTO is doing this, why did the other not do anything and why are the senators pretending as if it is not the same Abuja that these projects originate from.
While many politicians love what the Honourable member is doing, some are sore afraid. Toppling such a man would be difficult. The era of coming to Abuja to represent the people and sitting down as a benchwarmer doing nothing is gone for good. The people will surely ask questions after these developments. They have seen a Reps member who initiated projects that turned around the life of communities, offer hope to the hopeless, and spend his salaries to empower people. For instance, BTO appointed over two hundred [200] aides, many as his Personal Assistants early in 2020. The appointments cut across three hundred units and twenty three wards that make up his Constituency. It is widely believed that this was a form of empowerment for the people involved. Not many political office holders would be able to do this and pay the aides.
All in all, the joy of the people of Akoko North West and North East Federal Constituency is that for once, they have a voice in Abuja. It is a joy derived from the fact that the man there is neither an APC man nor a PDP man but indeed a man for all the people. Not a few politicians eyeing 2023 in the communities that make up the constituency have quietly stated that they would prefer to seek other elective posts than challenge him at the polls. To many, he has the first choice of refusing to run before they can try and build on the legacies he is building. And he hasn't refused a second term yet.