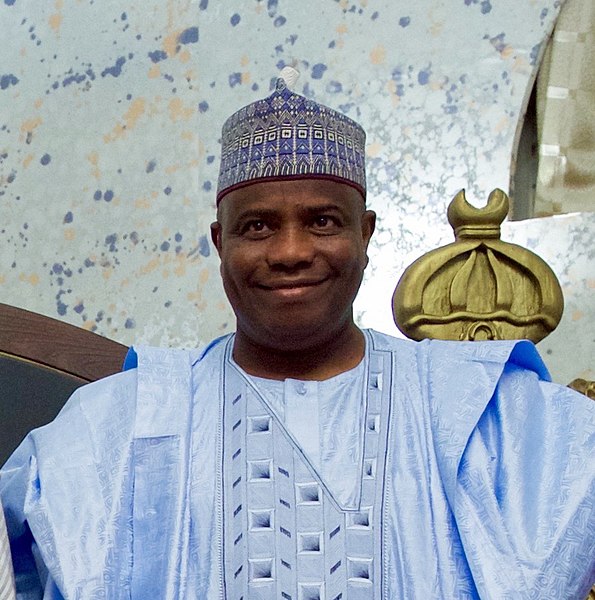 As the various geo-political zones in the the country call for the zoning of the presidential ticket of the Peoples Democratic Party, PDP, to their regions,
the Sokoto Governor State, Hon. Aminu Waziri Tambuwal has advised the PDP to overlook zoning and concentrate on winning the presidency first in 2023.
Tambuwal, a presidential aspirant and
former Speaker of the House of Representatives pointed out that demography will play a critical role in the forth coming elections, adding that the opposition party.
The Chairman of the PDP Governors' Forum harped on the need for the main opposition party in the country to try all possible best and map out a strategy that will enable it win the general election before thinking of sharing power.
Tambuwal said this yesterday in Abuja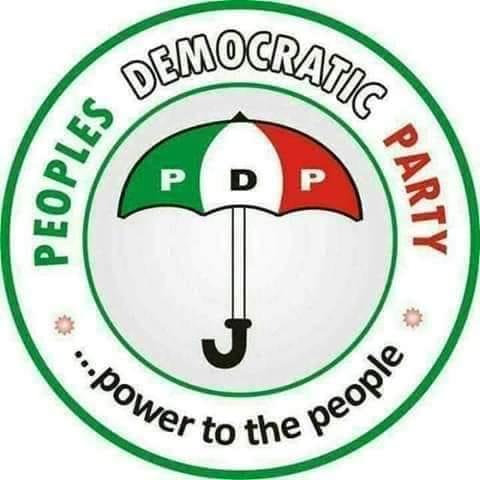 when he met with former presiding officers of State Houses of Assembly and some ex-members of the of House of Representatives who are members of the PDP.
This is even as the former National Publicity Secretary of PDP, Mr Olisa Meruh chided states governors advocating zoning at the centre, advising them to practice and implement zoning in their states first by allowing the minorities in their state to become governors.
The Sokoto State Governor and presidential aspirant recalled that the 2015 presidential election, which ushered in President Muhammadu Buhari into office for his first tenure, was determined by demography and not zoning.
He similarly noted that the in the just concluded governorship election in Anambra state, zoning did not win the election but population.

The former Speaker of the House of Representatives equally stated that
Nigeria, at the moment, needs competence, experience and focussed leadership.
His words, "make no mistakes about the 2023 Presidential election, it will be decided by demography and not zoning.
"I have a question, is the PDP working to win the 2023 Presidential election or working to zone?
"I will charge my party to study how the APC won the 2015 presidential election and other elections that have taken place since 2015 and see that zoning did not play any tangible role.
"The 2015 presidential election was determined by demography and not zoning.
"In the just concluded governorship election in Anambra state, zoning did not win the election but population. "What Nigeria needs at the moment is competence, experience and focussed leadership", he said.
Continuing, Tambuwal said, "So I'm giving you this analysis so that together, as leaders of our party, who are working towards winning election, not zoning, not winning tickets.
"Yes we can share tickets and everybody can take his piece and go to his zone. But you must plan to win election. That's the reality of it.
"It's not anybody's making. I didn't make myself to come from Sokoto, a Fulani man. No, it's God.
"God could have decided for me to be born somewhere else not in Nigeria.
"So we must accept these realities as a party and work with these realities to win election. After then we come down and say okay, let's share power. Win election first.
"Don't win zoning, win the election and then we'll come and share power. Because the President and the vice President cannot come from the same zone. They cannot even come from the same religion. Am I right?
"In fact, they can hardly be of the same faith. If you have president and vice president, Muslim-Muslim ticket, dead on arrival.
"In the current Nigerian situation. If you have both of them as Christian-Christain, dead on arrival.
"So, you must balance the ticket and sit down. We cannot do what APC have done especially this second term. Because we believe in this country.
"We know this country. We understand the dynamics and complexities of Nigeria condition. Otherwise, how else will you look at the lineup in the federal government like Nigeria?
The PDP, he categorically stated, stands a better chance of winning the election if it fields a competent leader with grassroots appeal and nationwide support.
He added, "Let's win election first and share the power later,"
Tambuwal stated that he has the energy to withstand the rigours that come with the Office of the President, Federal Republic of Nigeria.
In his contribution at the meeting, former National Publicity of the party, Mr Olisa Metuh said that Tambuwal possesses all the qualities needed to build a modern society.
Metuh said that he will commit all his resources to ensure the emergence of Tambuwal as the candidate of PDP.
Also, in his contributions, former governor of Sokoto State, Alhaji Attahiru Bafarawa described Tambuwal as a seasoned politicians whose administration at the National Assembly was outstanding.
He posited that the aspirant has written his name in gold in Sokoto state with legacy projects littered in various corners of the state.
He therefore called on all members of PDP to support the presidential aspiration of Tambuwal.
END