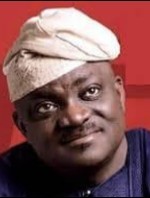 The House of Representatives on Wednesday quizzed the Managing Director of Nigeria Social Insurance Trust Fund (NSITF), Dr. Michael Akabogu over N6.889 billion unaccounted for expenditures and N1 billion unremitted Value Added Tax (VAT).
Speaking during the investigative hearing into the 50 audit queries issued by the Auditor General of the Federation (oAuGF), Chairman, House Committee on Public Accouhts, Hon. Oluwole Oke stressed the need for the House intervention to recover all the debts owed the Fund.
The lawmakers also quizzed the NSITF helmsman over the audit query on non-presentation of payment vouchers for 2012 to 2017 amounting to N6.889 billion for audit; irregularities in the award of ICT related contracts worth N5.532 billion some of which were duplicated or without certificate of no objections, payment of contract not supported by relevant documents worth N1.34 billion and contact splitting worth N390.414 million, respectively.
The lawmakers also demanded for details of the audit query on the unaccounted for revenue worth N72.8 million accrued from some of the properties owned by the company.
In his response, Dr. Akabogu who denied knowledge of the details of the N6.889 billion spent by the former NSITF Board Chairman, Mrs. Ngozi Olojeme and others, urged the Committee to invite them for necessary questioning.
While responding to questions on the unaccounted for revenue accrued from the properties owned by the Fund, the NSITF Managing Director disclosed that the Fund has been able to recover part of the unremitted rents collected by the Agent – Mohammed & Co.
When asked to provide the agreement between the Fund and the Agent, Dr. Akabogu disclosed that the Agent could not provide any formal agreement signed with the previous administration.
He alleged that the Agent has not been remitting the rent collected from the tenants.
He however noted that the Agent has been disengaged while negotiation is ongoing on the recovery of outstanding balance.
While ruling, Hon. Oke directed the Clerk to write Central Bank of Nigeria (CBN) to provide NSITF bank details since 2015 till 2021 under Treasury Single Account (TSA), adding that NSITF management should provide list of its bankers.
He also stressed the need for the Committee to visit all the NSITF properties with a view to conduct on the spot assessment of the assets.
The Chairman also frowned at the audit query on the N5.5 billion paid into individual accounts and consultants on ICT related contracts.
Hon. Oke also demanded for the schedule/update of unpaid taxes to State and Federal Governments stressing that the Committee which recovered the sum of N3 billion for the Fund, has the capacity to recover all trapped public fund using relevant lawful means.
END