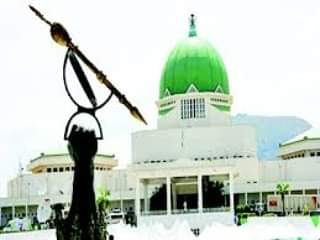 The Speaker of the Nigerian House of Representatives Rep. Femi Gbajabiamila has said that Africa has huge potential to achieve the highest development goals in the world and must do more urgently to get there.
He said the parliament, being a key arm of government, has a major role to play in galvanising this push for Africa's development to be in good stand with other continents.
Gbajabiamila was speaking in Abuja, Nigeria's capital, on Monday at the opening of the 1st Conference of Speakers and Heads of African Parliaments, which he initiated.
The conference, with the theme, "Enhancing Africa's Post-COVID Economic Recovery through Parliamentary Leadership", enjoyed the participation of speakers and heads of parliaments from many African countries.
It was to discuss legislative initiatives African Parliaments can take to help the continent walk through the post-COVID era and other economic plans, including campaigns for debt cancellations by global creditors.
Addressing his colleagues, Gbajabiamila noted that some challenges to development, including threats to democracy, were issues to be tackled with the legislature playing a lead role.
He stated, "Africa has come of age. Yet there is no gainsaying that we are far from achieving the highest potential that we are able. Across the continent, democracy is under threat and in retreat. From Sudan to Mali, Guinea and Chad, elected governments have been usurped by military juntas, overturning years of progress and the hopes of millions. Even in the places where elected governments are still in charge, public faith in the governing institutions is at an all-time low.
"When citizens lose confidence that a democratic government can meet their expectations, democracy loses credibility and support and begins a death spiral. This is the reality in too many places across our continent.
"Many reasons have been adduced to explain how we arrived at these dire circumstances. This Conference will examine some of those reasons to understand what we need to do to correct the trajectory of our countries and continent."
The Nigerian Speaker stated that the COVID-19 Pandemic exposed the weaknesses in the global health infrastructure and other development challenges, especially in Africa where poverty and loose governance systems worsened the impact on the citizenry.
He called for decisions that would quicken Africa's Post-COVID economic recovery and build a sustainable future.
"Our tomorrow is a consequence of today's choices, the commitments we make and the priorities we choose to pursue.
"Despite the real challenges and present dangers, this is also a time of abundant promise and possibility for us in Africa. Technology has remade our world into a global village where a child with a computer and internet connection in Lagos or Addis Ababa can compete in and succeed in a global marketplace that prioritises ideas and talent over religion, ethnicity and tribe", he said.
The speaker also called for "investing in Africa's young people, protecting them, ensuring their health and well-being and providing them with a solid education upon which to build their future."
Gbajabiamila also said working together in an atmosphere of peace and jointly tackling the ravaging insecurity on the continent, would safeguard the future of the continent.
President Muhammadu Buhari, who declared the conference open, was represented by Vice-President Yemi Osinbajo.
He thanked the speakers for initiating the CoSAP, acknowledging the importance of the legislature in sustaining democracy and growth across the globe.
Buhari observed that while Africa would appear to have "faired better" in confronting the COVID-19 pandemic when compared to other parts of the world, it still recorded over 253,000 deaths, some 30million job losses and up to 40 million people being forced into poverty.
He said the frightening statistics meant that on the continent, collaborative efforts must be made by countries to speed up development and economic recovery.
In the case of Nigeria, the President told the session that it rolled out a N2.3 trillion economic stimulus package to help in mitigating the effects of the pandemic and speed up the recovery of critical sectors.
Buhari listed vaccination, increased social protection schemes for the citizenry and the need to leverage technology innovations on development plans among the recovery steps Africa should take immediately.
Signed:
Lanre Lasisi, Special Adviser on Media and Publicity to the Speaker, House of Representatives, Federal Republic of Nigeria.