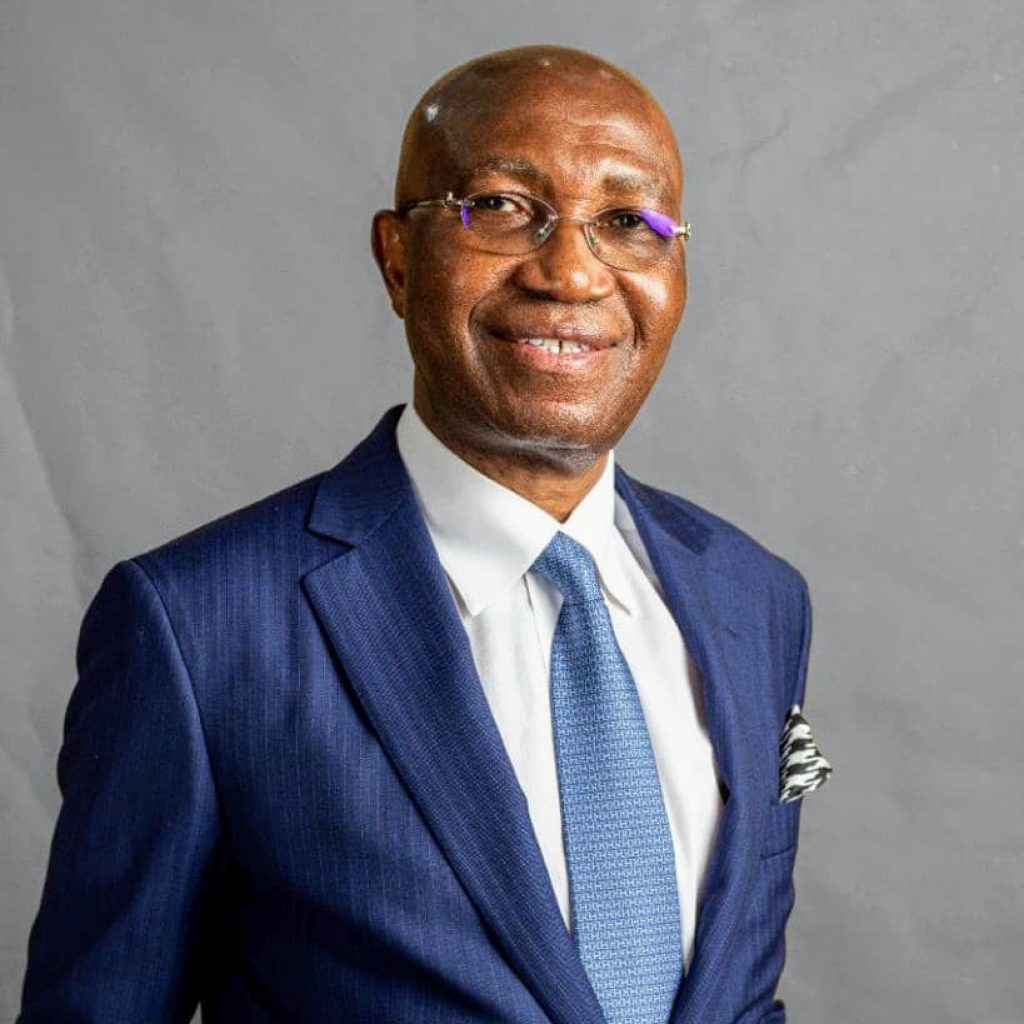 .... Is A Man Of Uncommon Destiny
By
Wale Ojo- Lanre

Seriously speaking this Chief Oluwole Olanipekun, the village boy from a town called Ikere in Ekiti State, who is not only a Senior Advocate of Nigeria (SAN), but also now the chairman, Body of Benchers, has offended us greatly and we have sworn on oath to teach him a deadly lesson of life.
I am very sure by the time you find out what he has done wrong, you too will not hesitate to join us in our campaign to pull him down and destroy him completely.
Chief Wole Olanipekun should be taught a great lessons for doing that which nobody has done before.
Forget that he is a nice and brilliant man.
Forget that this kind of a man with such a deep well of milk of kindness is rare in Nigeria.
Forget that he donated and furnished to taste a 350-seat capacity Bar Centre for the Ikere Branch of the NBA.
Forget that he has empowered so many indigenes of his town, spreading his wealth to the widows, the hopeless and the indigent in the town.
Forget the fact that he built a super modern vicarage for the Anglican Church in Ikere.
Forget the fact he was the first lawyer to ever think of establishing an endowment fund for young lawyers which over 120 lawyers have benefited from in terms of having free laptops, cars and further education in Lagos and the Ilorin branches of the NBA.
Forget the fact that he has given back to his community more than any other person dead or alive in Ikere Kete oniyan ana (those people who relish in eating yesterday's leftover pounded yam).
Forget the fact that his foundation has given over 2,599 scholarships to students in various disciplines in universities in Nigeria.
Forget the fact that he built a 420-seater auditorium and donated it to the faculty of Law, University of Ibadan.
Forget the fact that he also built and donated an awesome edifice functionally equipped Vice Chancellor Lodge at Ajayi Crowther University, Oyo.
Forget that he was the Pro-Chancellor and Chairman of the Council, University of Ibadan between 2009 and 2013, during which time he also doubled as the Chairman, Court of Governors of the College of Medicine, University of Ibadan.
You should also forget the fact that during his tenure in these two positions, he did not receive or collect a penny as allowance or even for transport. Rather, he served pro bono.
Forget the fact that he singlehandedly awarded the sum of 250,000 naira each to over 250 Law school students in January 2022 when the students resumed while some states were finding it difficult to pay their indigenes till now.
Forget that he has also established a radio station in Ikere-Ekiti which has removed some people from the concrete jungle of unemployment.
Also, forget that he once donated a multi-million naira hall to Bamidele Olumilua University, Ikere Ekiti.
But come to think of it,
who is this man called Wole Olanipekun?
Whose son is he?
What is his pedigree?
Were his parents educated at all?
Is he a prince or is he from the aristocratic circle?
What is so special about his background which has caused him to rise so phenomenally in the legal profession that some of us from better parents and great godfathers have not achieved half of his accomplishments despite our years at the Bar drinking law and consuming writs?
Is he from Abeokuta, Sokoto, Kaduna, or Lagos? He is not even from Kano, Port-Harcourt, or Onitsha. Neither is this slightly built man from Jos, Calabar, Abuja.
So why is he so tick that he bestrode the legal atmosphere and hemisphere of Nigeria, nay West Africa and even Africa like a monstrous colossus?
Is he the only one God created the law profession for in Nigeria?
Read this also:
"Chief Wole Olanipekun was called to the Nigerian Bar in July 1976. He became a Notary Public in 1987 and attained the rank of Senior Advocate of Nigeria (SAN) in July 1991 in recognition of his forensic contributions to the advancement of the legal profession in Nigeria. Between 1992 and 1993, he served as the Attorney-General and Commissioner for Justice in the old Ondo State. He was elected the 20th President of the Nigerian Bar Association (NBA) in August 2002. His tenure as the NBA President has been associated with remarkable success and adjudged one of the best in the annals of things in the NBA. In March 2021, he was elected as the Vice-Chairman of the Body of Benchers. At different times, he has served as a member of the National Judicial Council (NJC), Legal Practitioners Privileges Committee (LPPC), Council of Legal Education, Legal Practitioners Disciplinary Committee, General Counsel of the Bar and the Ondo State Judicial Service Commission. He was also at a point in time, the Acting Chairman of the Council of Legal Education. He became a life member of the Body of Benchers in 2004, and he is also a life member of the National Executive Committee of the NBA. While he is still an active member of the International Bar Association (IBA), Commonwealth Lawyers' Association (CLA), Pan African Lawyers' Union (PALU), and West African Bar Association (WABA), he was, between 2002-2005, a member of Council of each of the International Law bodies.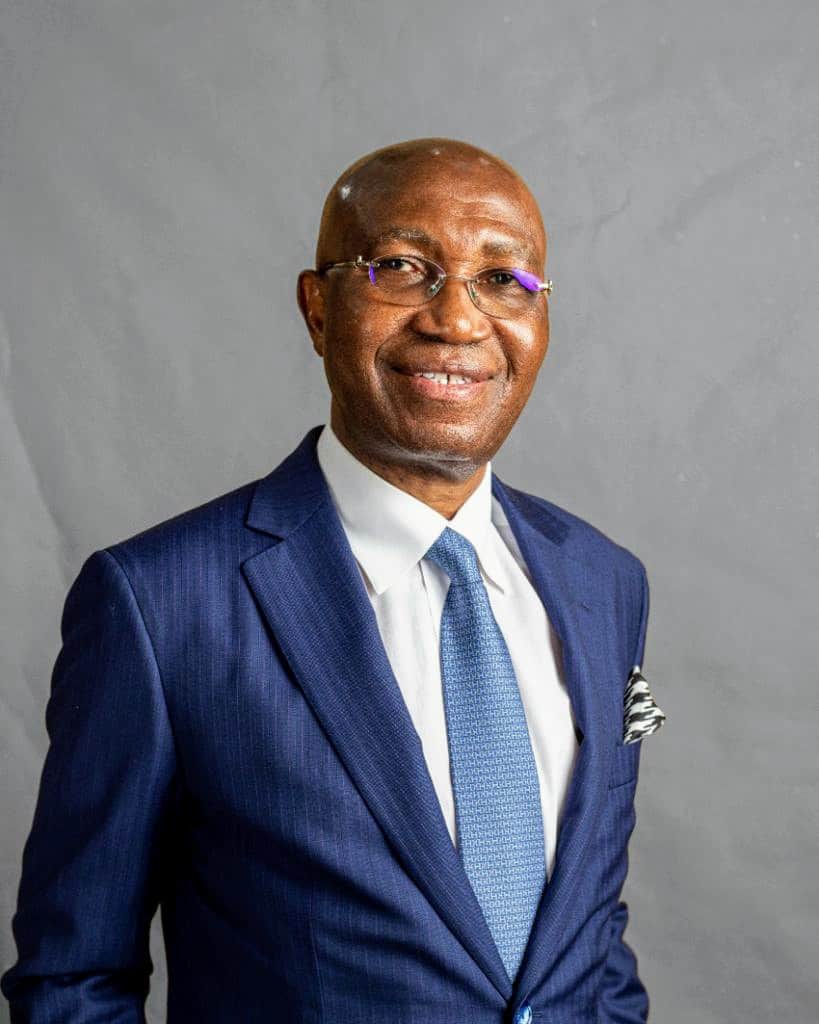 "Also, this Chief Wole Olanipekun is a Fellow of the Chartered Institute of Arbitrators (FCIArb.), Fellow, Institute of Chartered Mediators and Conciliators (FICMC), Fellow, Nigerian Institute of Advanced Legal Studies (FNIALS) and Fellow, College of Education, Ikere (FCEI). He was awarded the degree of Doctor of Letters, Honoris Causa (LL.D) by the University of Ibadan, in November 2014 and on November 4, 2021, he was conferred with the degree of Doctor of Letters (D.Litt.) by Redeemers University, Ede, Osun State. He holds the National Honour of Officer of the Order of the Federal Republic of Nigeria (OFR)".
As if all these are not enough for a man of diligent strides, as if all these are not enough to raise envy in us,
to add insult to the injury, recently, he was unanimously appointed the Chairman, of the Body of Benchers!
If you know what that means.

To us, this is rubbish.
Unacceptable.
Is he the only lawyer in Nigeria?
We know he is most distinguished and eminently qualified, fit and proper for this post, but why can't they appoint one of us who may not be of good quality and solid experience like him in the name of the quota system?
Why should he accept being the Chairman Body of Benchers?
Why can't he donate the post to one of us who is less qualified?
Why should he assure all that he will exhibit an excellent culture of leadership and leave a veritable legacy at the Bench?
And you want us to keep mute?
Do you want us to be happy?
You want us not to concort lies against him?
You don't want us to destroy what he has laboured for?
Do you want us to always applaud his excellent strides and his being a stickler for fairness, equity and justice?
No! No!
We must destroy him.
We shall continue to tell lies about him.
We shall continue to spread evil propaganda against him.
We shall concoct words on his behalf.
We have decided to destroy him professionally.
We are happy that the one we recently tested out of sheer envy seemed to catch your attention and you believe it hooks, line and sinker.
We know you are gullible
You foolishly believe that indecent statement was made for him.
We know those of you who envy him like us we believe the trash was from him.
We know you have no critical sense to sieve the truth from falsehood.
We know you will join us, I mean those of you who envy the legal accomplishments and rare jurisprudential giant strides of Chief Oluwole Olanipekun.
For me, I have repented and I am no longer among you as I don't want the wrath of God to visit my household.
The reason is that I realised that Wole Olanipekun, SAN, is a man who has the grace of the Lord.
And you know who God blesses, no man can curse.
Your envy and jealousy of Chief Wole Olanipekun are like an attachment to the Iroko tree. It will only make him stronger.
God punish you all who are envious of the remarkable and evergreen successes of Oluwole Olanipekun, a pride of Ekiti and a colossus of the legal profession in Nigeria, West Africa and Africa.